The ACCED training program was designed during the pandemic in two modalities, presential face-to-face and online, using the MIRO board.
Step by step, teachers are introduced to Agile through different activities. This module helps them understand the tools they can use and the factors to consider when designing a lesson. These essential concepts are gamified through nine different dynamics. 
The primary learning goal is personal understanding and assuming the concepts by playing. Once the concepts are learnt, they can be applied to any lesson.
The module implementation at the LTTA -C1 in Crete in September 2021 paved the way for defining the teacher's lessons.
The training has FOUR main modules:
1. AGILE-SCRUM, composed of seven activities. 
Warm Up, Values, Agile artefacts, Ceremonies, Working Agreements, Beliefs and Definition of Done.
2. Non Violent Communication is composed of nine activities 
Persona, Intuition map, NVC 1, Tiny Demons, Mad Man, Kudos, Animal in You, Heard-Seen-Respected and Reframing the problem.
3.LEGO® SERIOUS PLAY® is composed of two sets of eleven activities 
· At individual level: The Duck, The Dog, Superpower, Explain this, The compromise, The System.
· At Team Level: Playing the Building, Dysfunctionalities of the Team, Who you are in the team, Team Identity, External Identity.
4. Liberating Structures is composed of six different activities 
1-2-4-All, Troika Consulting, Triz Reverse Thinking, WINFY, 15% solution, Conversation Café.
download the documents below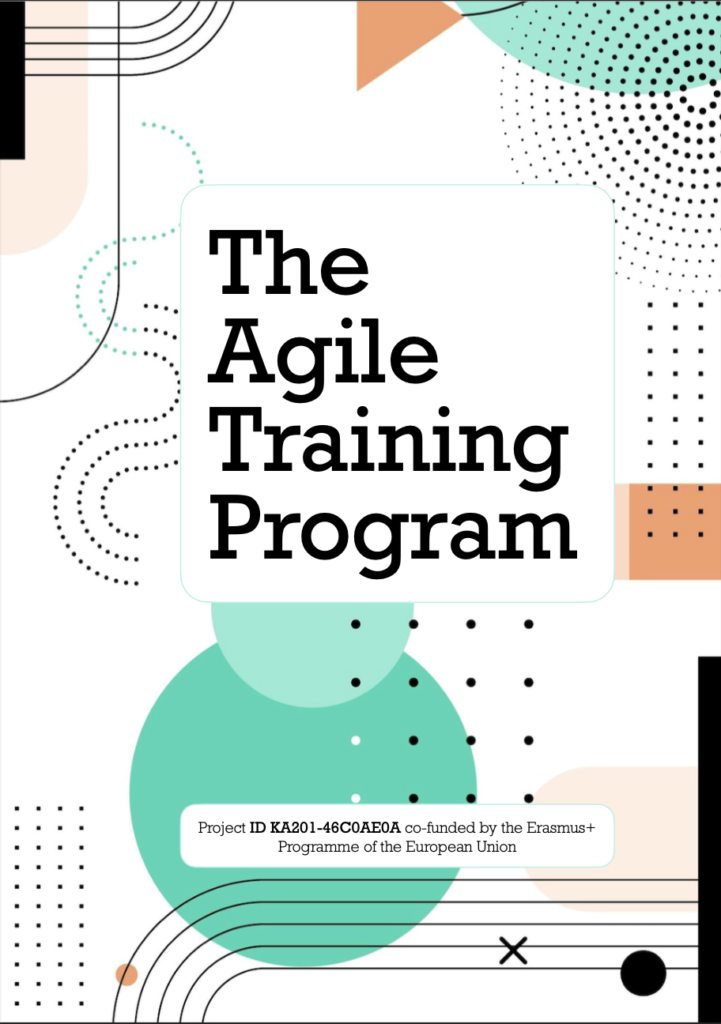 download the Agile Training Program